Pie shop
Here is a life size picture of one of the famous Town pies: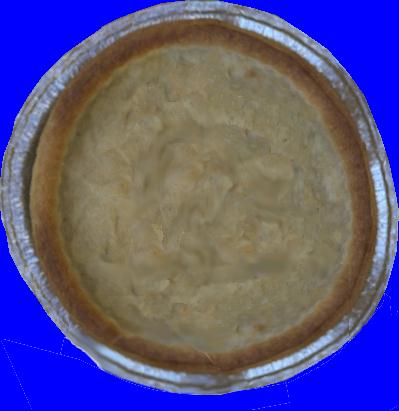 These are actually top quality Holland's pies, made of the finest ingredients including "British or imported beef not more than 30 months old." So there.
Please note that if you actually want to eat one of these objects, you are supposed to "order" it before the match. You can get them without a reservation but you have to wait.

Try before you buy
This is a completely unique internet experience. You can actually sample this delicious-looking pie by clicking on the fork icon to the left. This will cost you absolutely nothing, and your statutory rights are not affected.
Shop Prices
| | |
| --- | --- |
| Pies | 85 p |
| Cup of tea / coffee | 30 p |
| Mars bar | 30 p |
| Kit Kat | 15 p |
| Wagon Wheel | 10 p |
| Polos (spearmint/strong/normal)......................... | 15 p |
| Pasties | 65 p |
| Can of drink | 35 p |
| Flintstones Ice pop thing | 10 p |
| Escalopes de veau à la crème | only joking |